The venture of MATRIX started back in the year 2000.
Matrix is formed to be one of the leading Architectural, Engineering, and Interior services companies of Bangladesh.
To earn the leadership position, the purpose of MATRIX is to honorably serve the needs of the customers by providing innovative, high-quality, cost-effective and environmentally responsible design and services; and to implement these design and services we will provide continuously superior customer service through our uncompromising commitment to customer satisfaction.
Again "Matrix" is formed by a group of Engineers and Architects believes in win-win situation. The company is equipped with highly experienced and skilled professionals capable of handling multi-core project of varied nature.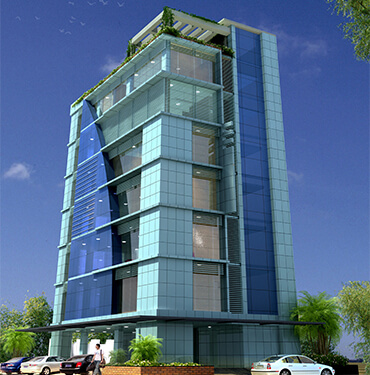 We adhere to our principles of uncompromising quality standards at every stage of our activities, We provide professional Architectural, Engineering, and Interior services to our clients at higher level of satisfaction. We have high level of competencies in executing major projects of Architectural, Engineering, Interior and aesthetic importance.
In addition to this, we are thus committed to produce and ensure quality construction work, appreciable finishing, and timely completion of every project.
We have executed lots of projects like specialized buildings (Commercial & Industrial , Residential, Recreational, Religious, Renovation & Exterior ), Interior works (Corporate Office, Bank, ATM booth, Retail shop, Residential, Hospital, Fair Pavilion) etc.
We have a dedicated team comprising Civil Engineers, Architects, Electrical & Plumbing Engineers, Interior Designers, landscape designers, financial and managerial personnel with rich and substantial work experience in their respective fields to undertake any challenging job including turnkey projects.
We believe the most important resources of our company are our highly skilled human resources. They are our most valuable assets and are indispensable to the effectiveness and efficiency of our company.
We are a proud employer of people with a perfect blend between conceptual understanding and practical exposure, and thereby we are indeed a force to reckon with.